Back to Blog
How to Read an Economic Calendar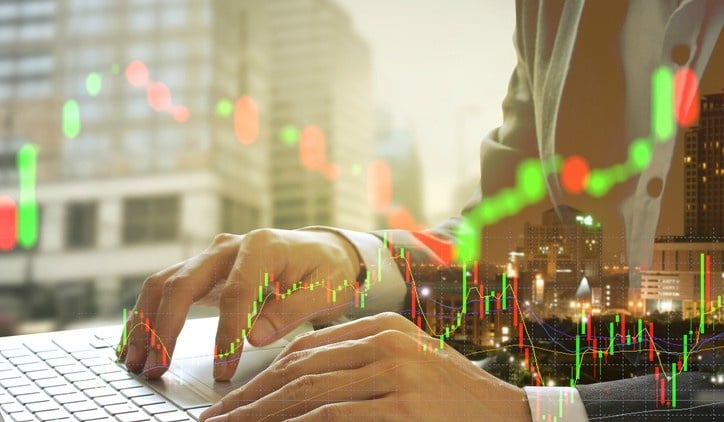 Economic calendars lay out the dates and potential impacts of scheduled national and international events that are likely to affect the price and popularity of given markets or assets. Because certain types of events have been known to impact trade in significant, predictable ways, the nature and date of each event on an economic calendar can be used as a trading indicator to maximize profit potential.
Recurring news events tend to make the most compelling indicators because they have predictable effects on trading sentiment and volume. Examples include scheduled publication dates for widely regarded market statistics or surveys, and anticipated events such as federal decisions on interest rates, trade balances, and inflation.
Although other international events can affect market volatility, the economic impact and time line of solitary events is less certain and can, therefore, be harder to trade.
There are many free versions of economic calendars available online, but designated trading platforms tend to offer account holders access to a more agile and all-encompassing calendar. Before you choose an economic calendar at random, remember that your calendar is only as useful as the events are relevant to your chosen market(s).
Because forex trading is international in nature, it's helpful to have a calendar that allows you to set custom qualification criteria and filter results by country and currency used.
Most economic calendars provide a short description of each event and provide a value for "actual," "forecasted," and "previous." The "forecasted' number, expressed either as a percentage or as a currency value, represents the market impact—positive or negative—the event is anticipated to have. This number affects trading sentiment and behavior leading up to a news event. "Previous" refers to the change recorded after the last news event of this nature, and "actual" tracks the objective price movement that occurs following the event in question.
Your calendar might also provide some background on each event and compare current market performance against forecasted values, as in the free version of our economic calendar pictured below.
Beyond providing this basic information, a more sophisticated economic calendar will allow you to filter results by relevance to your chosen markets and help you evaluate the impact of each event given your specific qualification criteria.
Using our custom forex economic calendar, you can easily select what currencies and/or markets you'd like to focus on and filter events by currency and relevance or impact on your chosen market.
Benefits of Following an Economic Calendar
The main reason to use economic calendars is obvious: As a forex trader, the world's economic news has a direct impact on your existing portfolio as well as the development of new trading opportunities. An economic calendar keeps this information organized and provides important context to help you track events and understand their potential impact on the global forex market.
With an easy-to-use calendar at your disposal, you can account for upcoming news and events when planning out trades and looking ahead to possible market movers that may occur. Economic calendars are widely used by traders that want to think ahead and take a predictive approach to their trading strategy.
While this forward-thinking approach is generally beneficial to your trading strategy, it's also important not to overreact to upcoming events or to the revelations of a just-released news report. Events that occur on your economic calendar can lead to swift volatility with a currency pair or with the forex market in general, but these overreactions can lead to painful losses if you get reckless with your trading. Take a balanced approach to evaluating the news as it develops, and pay attention to the overall macroenvironment shaping the market for a forex pair.
When you try to chase quick profits by trading on the impulse reactions of other traders, it's only a matter of time before you get burned.
Top News Events in Forex Trading
Not all news events have a significant impact or make reliable indicators. When it comes to trading currency, there are a few events that have a higher economic impact than most.
Nonfarm Payroll (NFP) Reports
This U.S. report tracks employment rates for the majority of the U.S. labor force (omitting farmers, self-employed individuals, nonprofits, federal intelligence, and military factions). The reports are released by the Bureau of Labor Statistics on the first Friday of each month and detail stats from the previous month. The NFP report includes data on the number of new jobs created in the one-month span, the net national unemployment rate, and the national labor force participation rate—that is, the number of Americans who are actively searching for jobs or are gainfully employed. All three statistics are viewed as an indicator of the nation's overall economic health and have a significant impact on both market perception and the relative value of the U.S. dollar.
Central Bank Interest Rate Decisions
In the United States, the central bank refers to the Federal Reserve, aka the Fed. There are seven other major central banks around the globe (the European Central Bank, Bank of England, Bank of Japan, Swiss National Bank, Bank of Canada, Reserve Bank of Australia, and the Reserve Bank of New Zealand), and interest rate decisions by any of these major players will affect how much forex traders profit or lose when borrowing a given currency or holding a position.
Scheduled interest rate decisions or news announcements by any one of these major global banks are bound to influence trading sentiment and increase market volatility for associated currency pairs. Widespread news coverage of quarterly forecasts also impacts market volatility leading up to an interest rate decision, as did this Washington Post article that was published a few hours before the U.S. federal report was released on Sept. 26, 2018.
Durable Goods Orders
This monthly report from the U.S. Census Bureau offers a useful measurement of industrial activity in the United States. It can offer a reliable indication of economic strength based on the durable goods number revealed in the report. A higher number—which measures overall orders in billions of dollars—reflects an economy that might be recovering or gaining strength, while a lower number is often associated with a stagnating or regressing economy.
Retail Sales Index
Like the durable goods orders report, the retail sales index is released monthly by the U.S. Census Bureau. It reflects overall retail spending in the United States for the prior month, and this retail spending is used to gauge the spending power of the American people—which can reflect not only overall economic strength but also consumer confidence in the economy.
Consumer Confidence Index
This index accounts for several different data points to generate a score that reflects overall consumer confidence in the U.S. economy. The baseline score of 100 reflects neutrality among consumers, while scores above 100 suggest that consumers are more confident in the economy, and are more likely to spend rather than save. Scores below 100, by contrast, reflect greater economic concern and uncertainty, which is likely confirmed by consumer decisions to spend less, save more, and shore up their finances ahead of potential fallout.
News Events as Trading Indicators
To capitalize on news events, start by choosing a major currency pair that's likely to be influenced by a major news event. For example, when using the NFP report as an indicator, you should seek out a major USD currency pair because NFP is a measure of U.S. markets.
Once you've located a currency pair, determining what direction to trade in is a bit more nuanced. Rather than placing orders based on forecasted numbers or market bias alone, interpret this information in the context of your other technical indicators and insights.
Examine the current market trend, strength, and direction, and evaluate support and resistance levels leading up to the news event and immediately following it. If a news event is anticipated to reveal positive market insight, you may see a steep surge in price action prior to the news release and witness a precipitous dip if the news defies popular expectations.
As with any smart trading strategy, timing is key. Day traders may look to capitalize on price volatility caused by market biases leading up to major events, but longer-term trading strategies tend to favor those with a more conservative approach.
By waiting to enter into a position until immediately after the event has occurred, traders can capitalize on the volatility caused by the event and use the actual versus forecasted values to help predict reactionary market movement.
{{cta('a3af9411-4908-497f-b00f-c388dea65651')}}