Back to Blog
Economies Reopening. Indices Stronger.
Welcome to this week's Market Blast Fundamentals where we will look at EURAUD, US Oil (WTI), UK Oil (Brent Crude), USDMXN, and the S&P 500 (US500).
As economies set up Coronavirus reopening guidelines, the markets are optimistic and global stock indices continue to rise.
If we look at the S&P500 for example, we have returned to levels from September 2019.
Of course, any bad news on spikes of new Coronavirus cases may cause the indices to fall.
The crude oil market is consolidating today but the spot price of Brent Crude is only $1.90 off the July contract price, which indicates some stability even though prices at $28.70 and $20.90 per barrel on WTI, are still extremely low.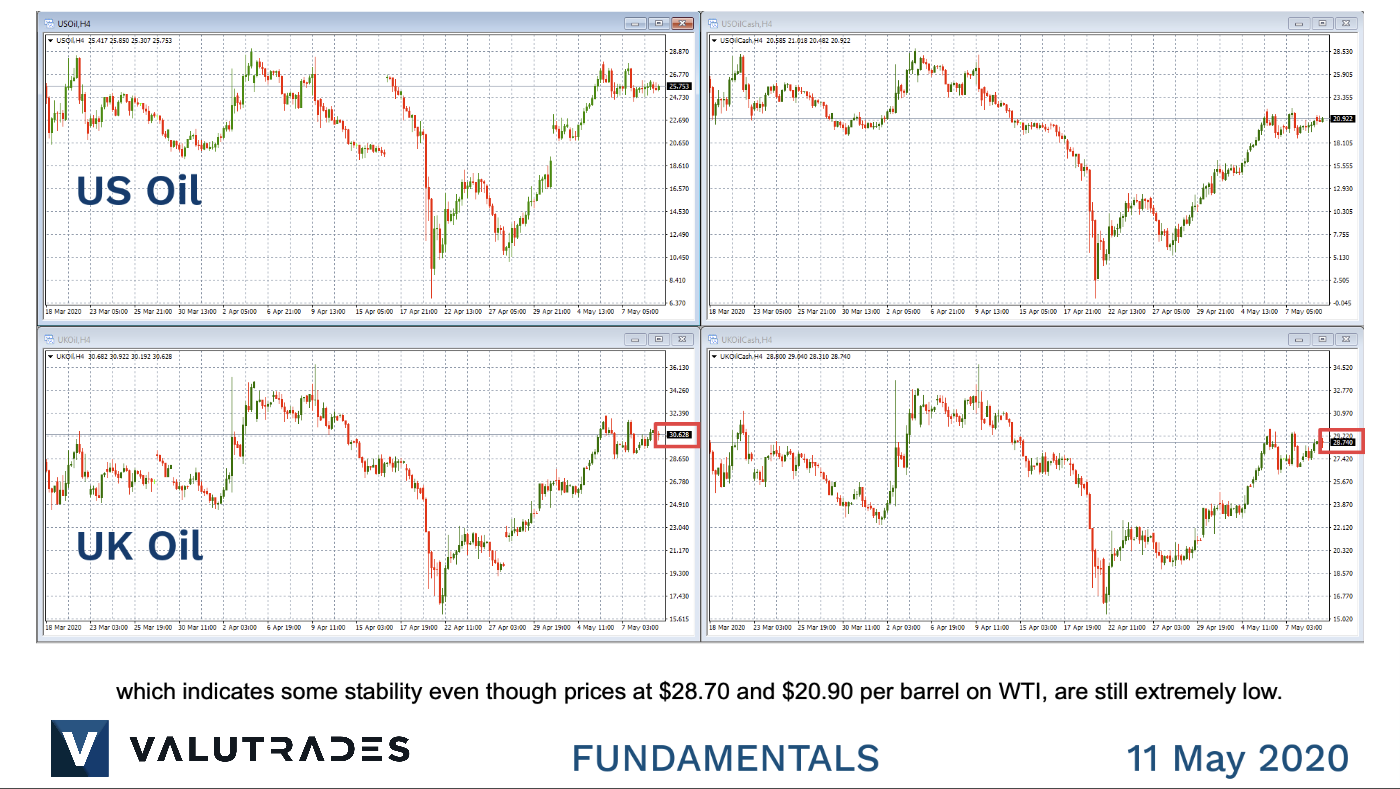 Storage is still a problem and we will be watching the expiry of the next contract, next week, before confirming any further gains.
We see USDMXN consolidating around record lows for the Peso and we have lots of important economic data with interest rate decisions from Mexico Thursday and from New Zealand Wednesday.
Employment figures are expected to be bad from Australia Thursday and Europe on Friday.
The Euro is weak against the Australian Dollar and price is at a key level just below $1.66, so watch for volatility this week with the news.
That's all for now. Happy trading with Valutrades and we will see you tomorrow.
CFDs and FX are leveraged products and your capital may be at risk.