Back to Blog
GBPCAD in Ascending Triangle. FTSE 100 Downtrend.
Welcome to this week's Market Blast Technicals where we will look at the FTSE 100 (UK 100), STOXX 50, USDCHN, GBPCAD and AUDNZD.
Last week we looked at AUDNZD and it looks as if price action did, in fact rebound off this upper trend line.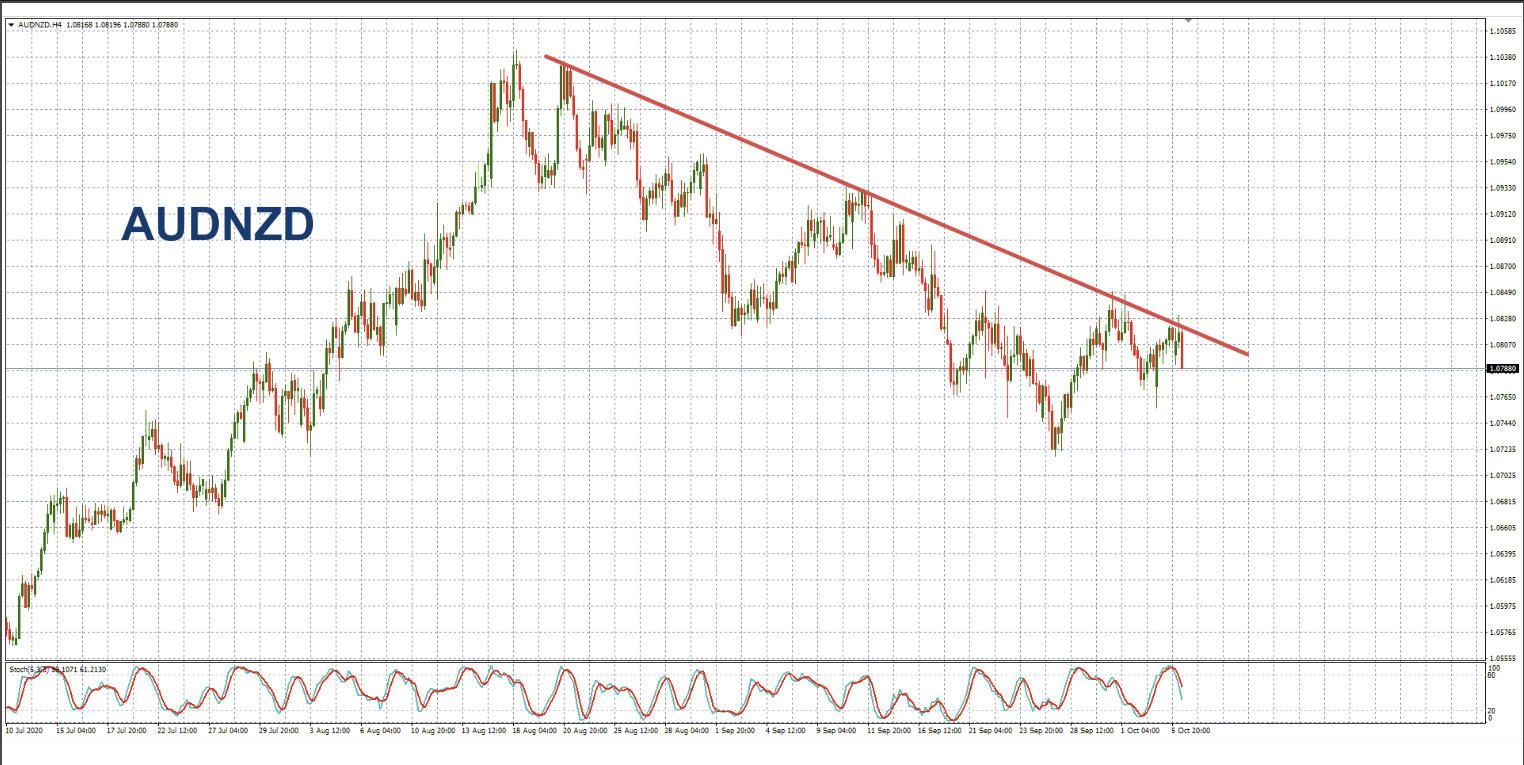 It returned and, again, has bounced off the trend line this morning and has moved to the downside with our stochastic oscillator confirming the reversal.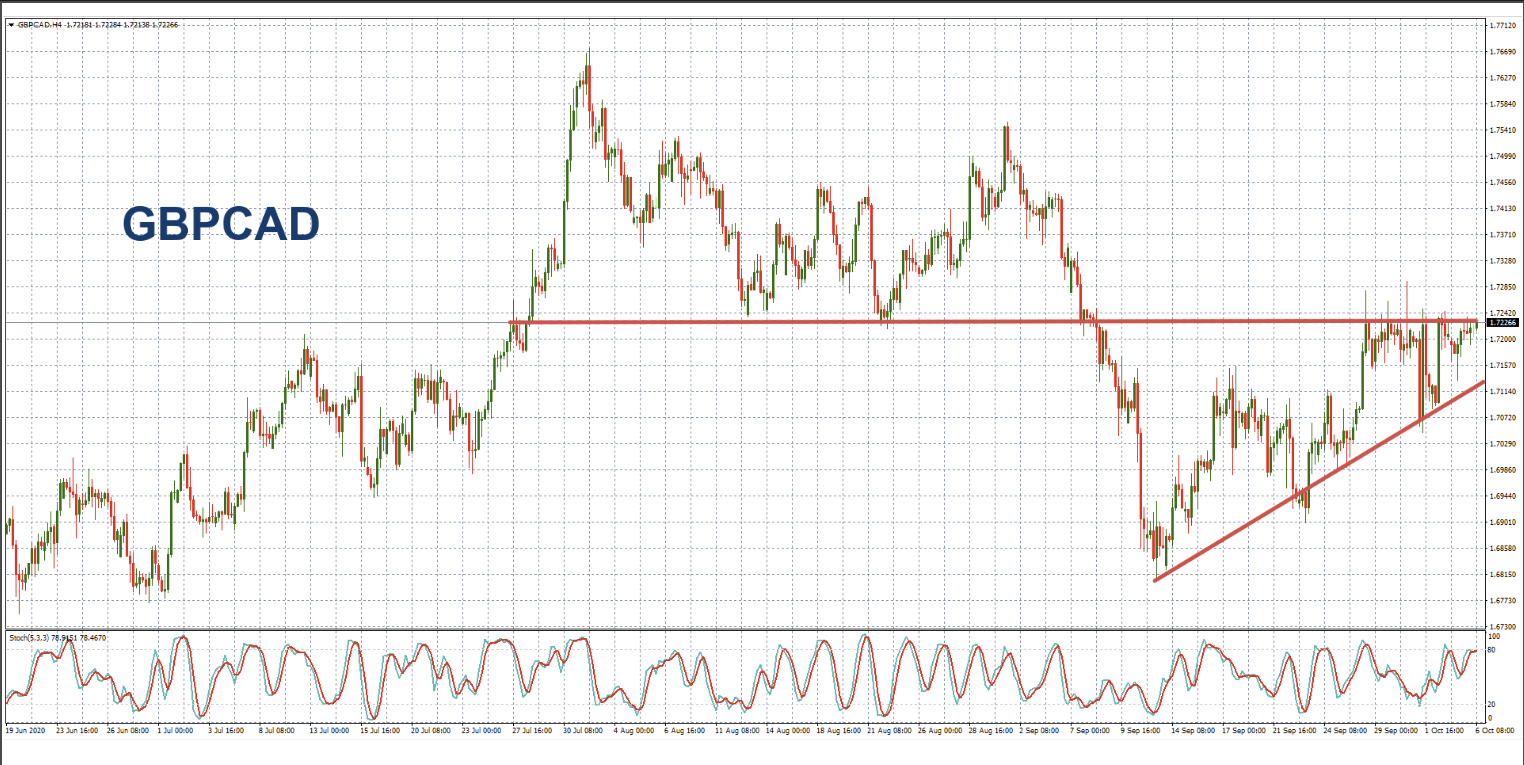 Price action on GBPCAD has formed this ascending triangle into a key level of resistance which was support in August.
This is also a key 50% Fibonacci level so we will keep an eye on this pair.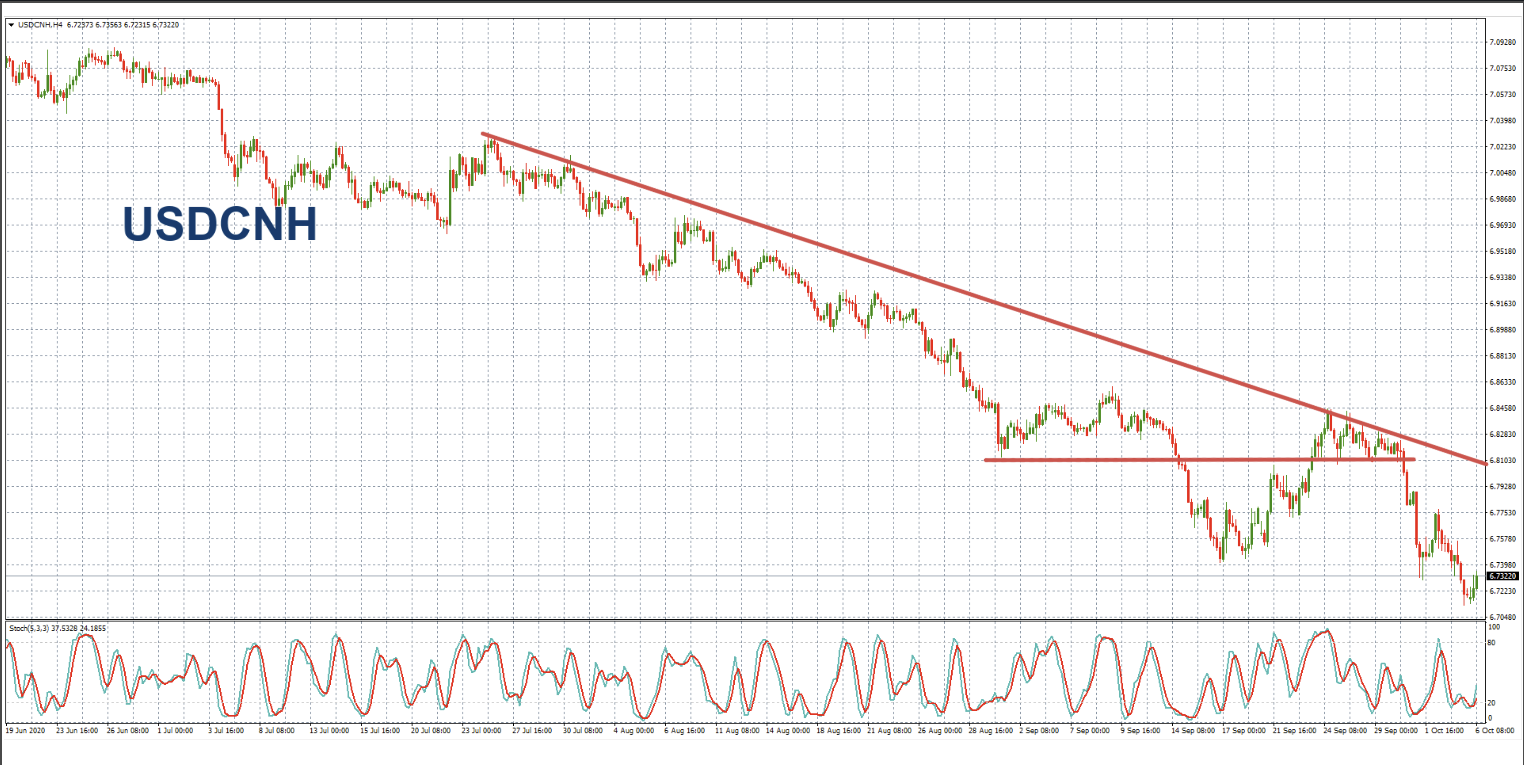 Also, we continue with last week's look at the downtrend of USDCNH as price action formed this descending triangle and broke support at this key level.
Yesterday, we noted general US dollar weakness so we will monitor this pair and wait for an overbought signal.
After a few days below, the STOXX50 index of European equities is trying to return to the 200 day moving average.
A look at the Fibonacci retracements from the COVID crash has the index at the 61.8% level so we will watch for a break of resistance or a bounce below.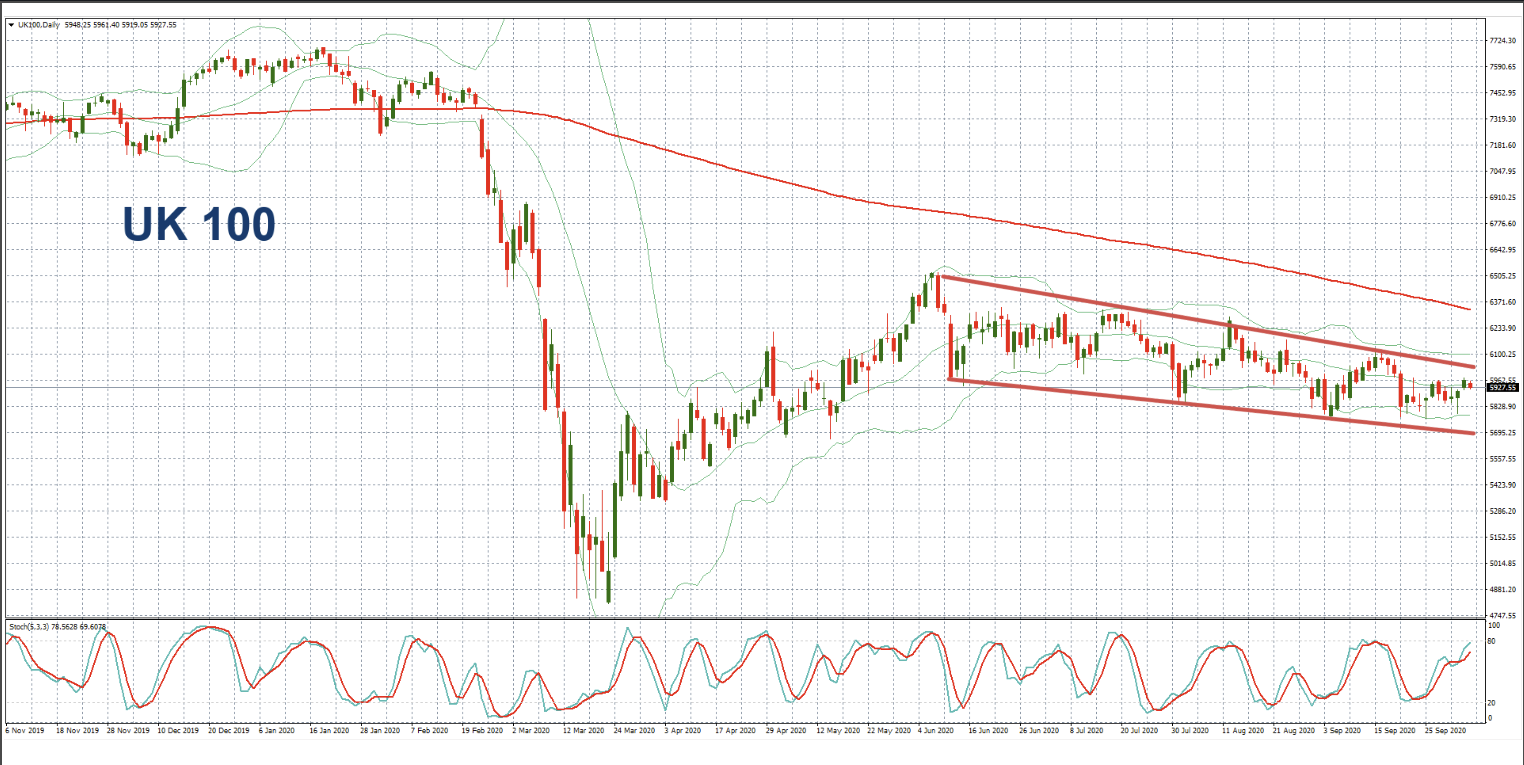 Speaking of indices, we note the clear downtrend of the FTSE 100 index of UK equities and how levels are currently at this upper trend line.
We also note that the Stochastic Oscillator has been a reliable confirmation tool to predict reversals.
That's all for now. Happy trading with Valutrades and we will see you next week.
CFDs and FX are leveraged products and your capital may be at risk.