Back to Blog
Gold (XAUUSD) Rising on Lower USD and Global Tensions. NatGas Opens with a Gap.
Hey Valutraders! Did you see this great trade on GBPUSD?
Subscribe to Free Valutrades Signals at https://www.valutrades.com/en/trading-signals
I'm Brad Alexander and in this week's Market Blast Fundamentals let's take a look at Natural Gas (NatGas), Gold (XAUUSD), USD Index, and GBPUSD.
Last week's US Federal Reserve Meeting sent the USD lower with the fears of a recession still in the minds of investors.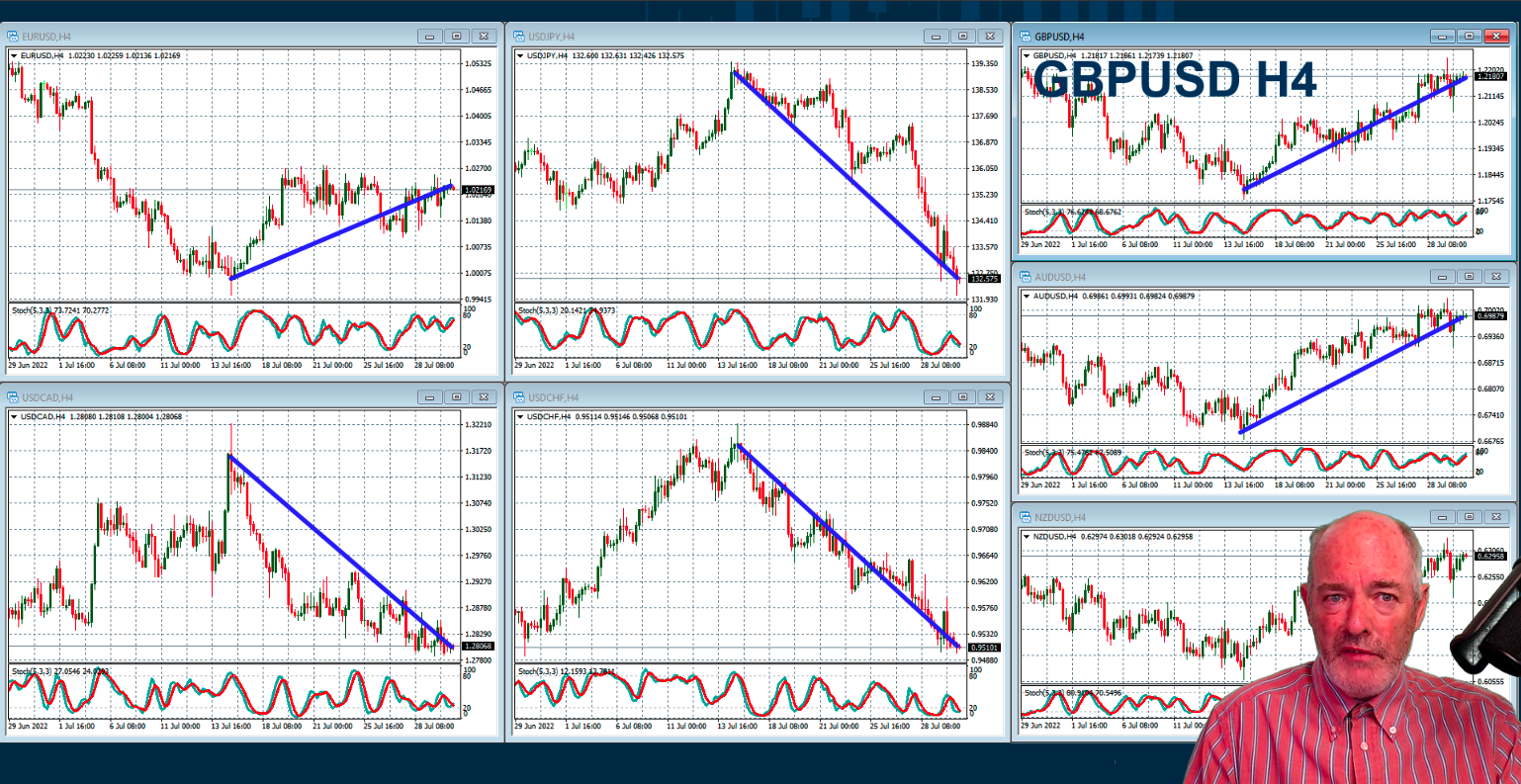 The USD Index is falling and we will look at this from the technical side tomorrow.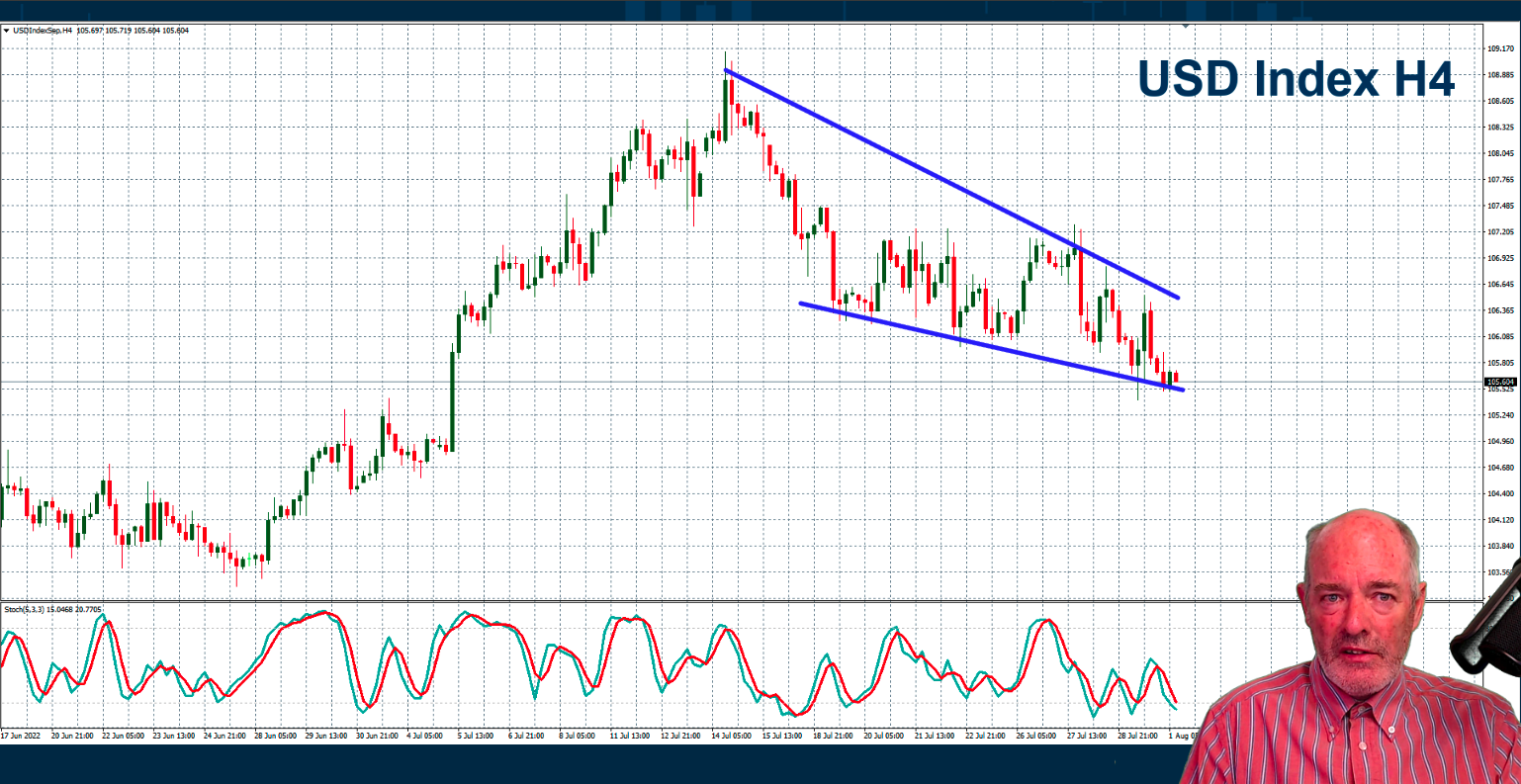 This gave us a wonderful Counter-Trend trading opportunity on a few pairs but let's look specifically at GBPUSD.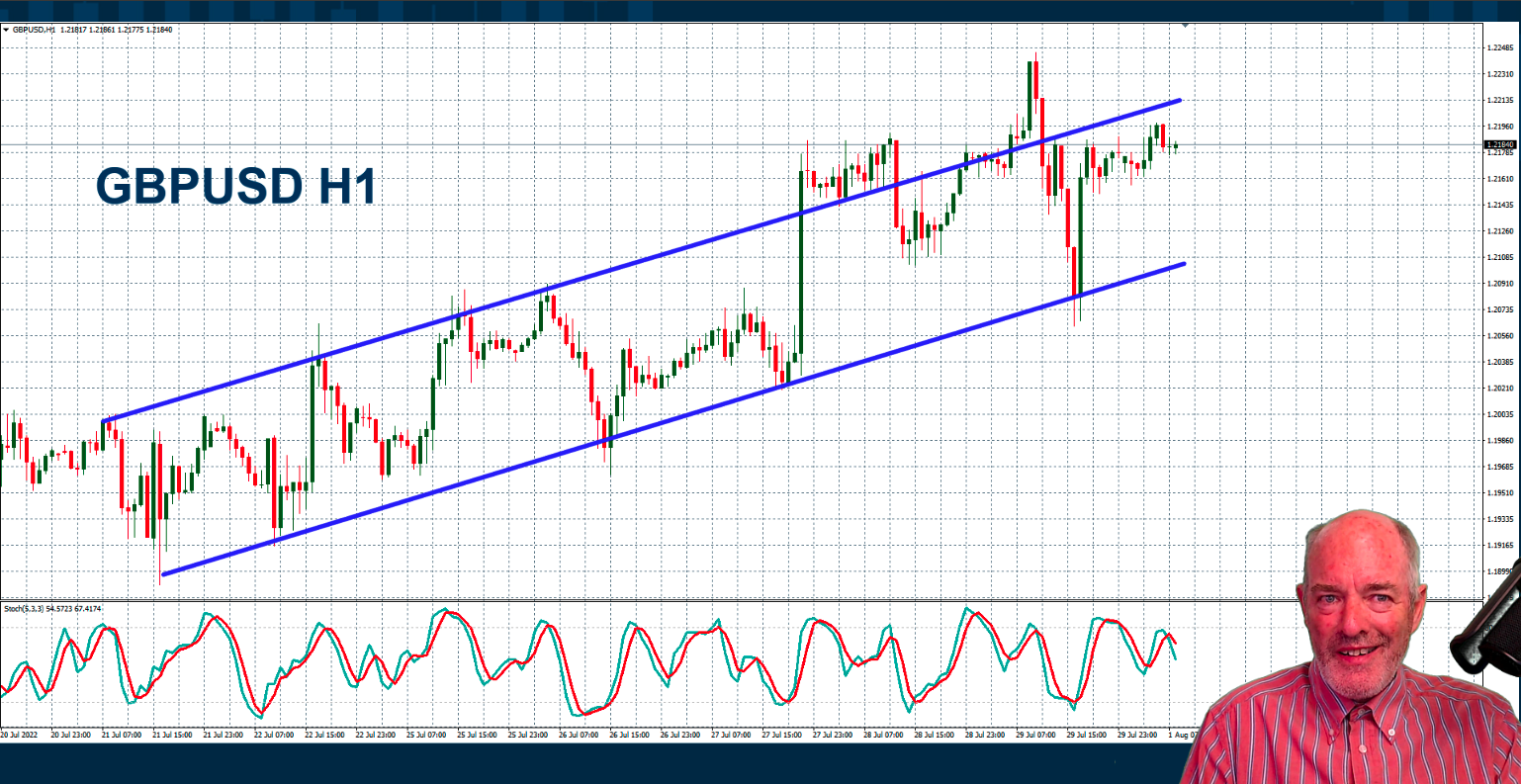 Price action on GBPUSD had been in a clear uptrend for the last half of July.
The higher lows and higher highs were obvious.
As good traders, we always want to trade with the trend. The Trend is your Friend!
The remarks made in the FOMC press conference weakened the USD driving price action higher.
If you were already long on GBPUSD…nice one!
Good US Personal Consumption Expenditures (PCE) data drove price action lower, until it intersected with the lower trend line, giving us the perfect entry point to go long on GBPUSD.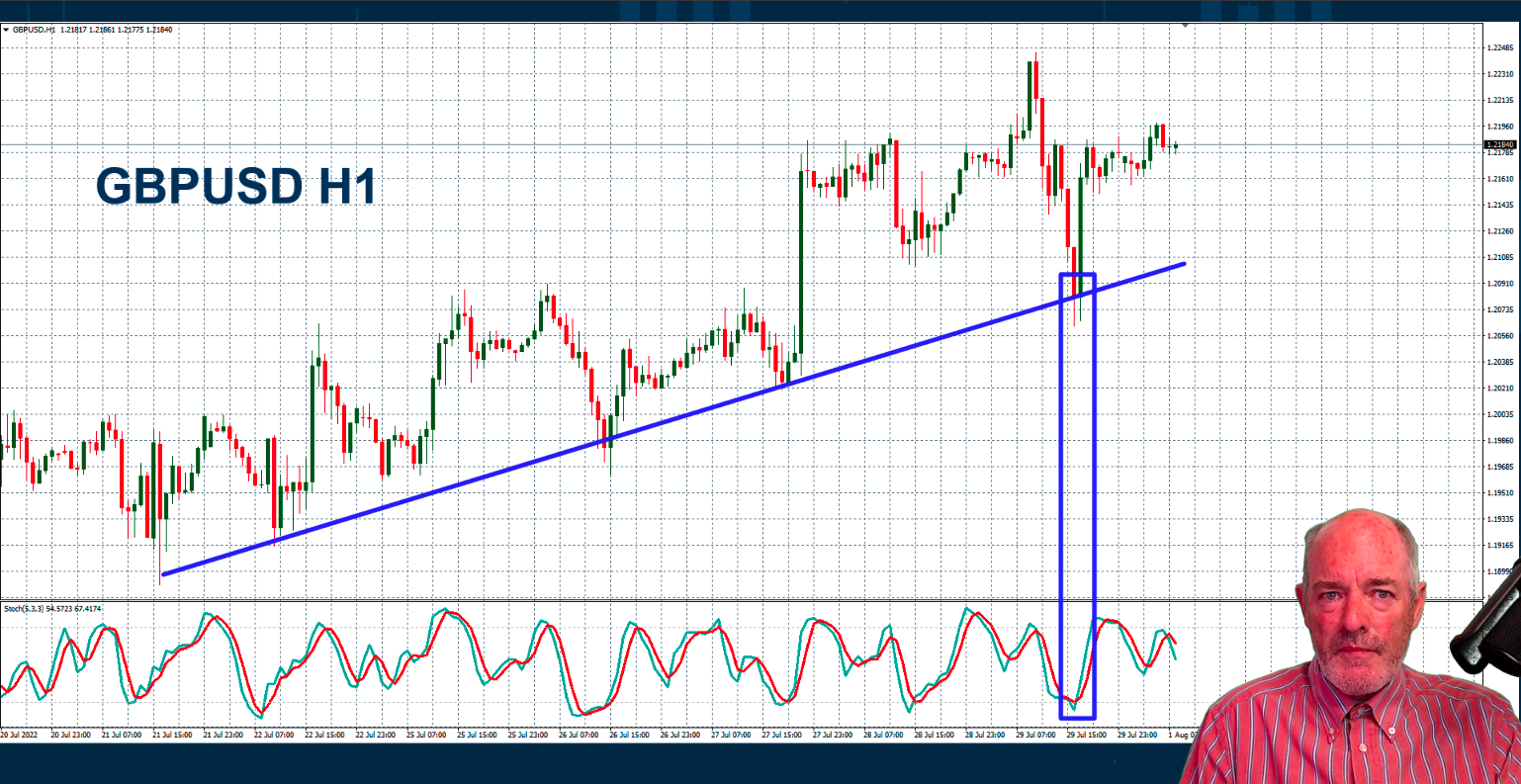 As an added confirmation, the Stochastic Oscillator turned from Oversold at exactly the correct point.
This was the classic Counter-Trend trade and I highly suggest you look for more of these based around news events like the Australian and UK Interest Rate Decisions and of course the monthly US Non-Farm Payroll report.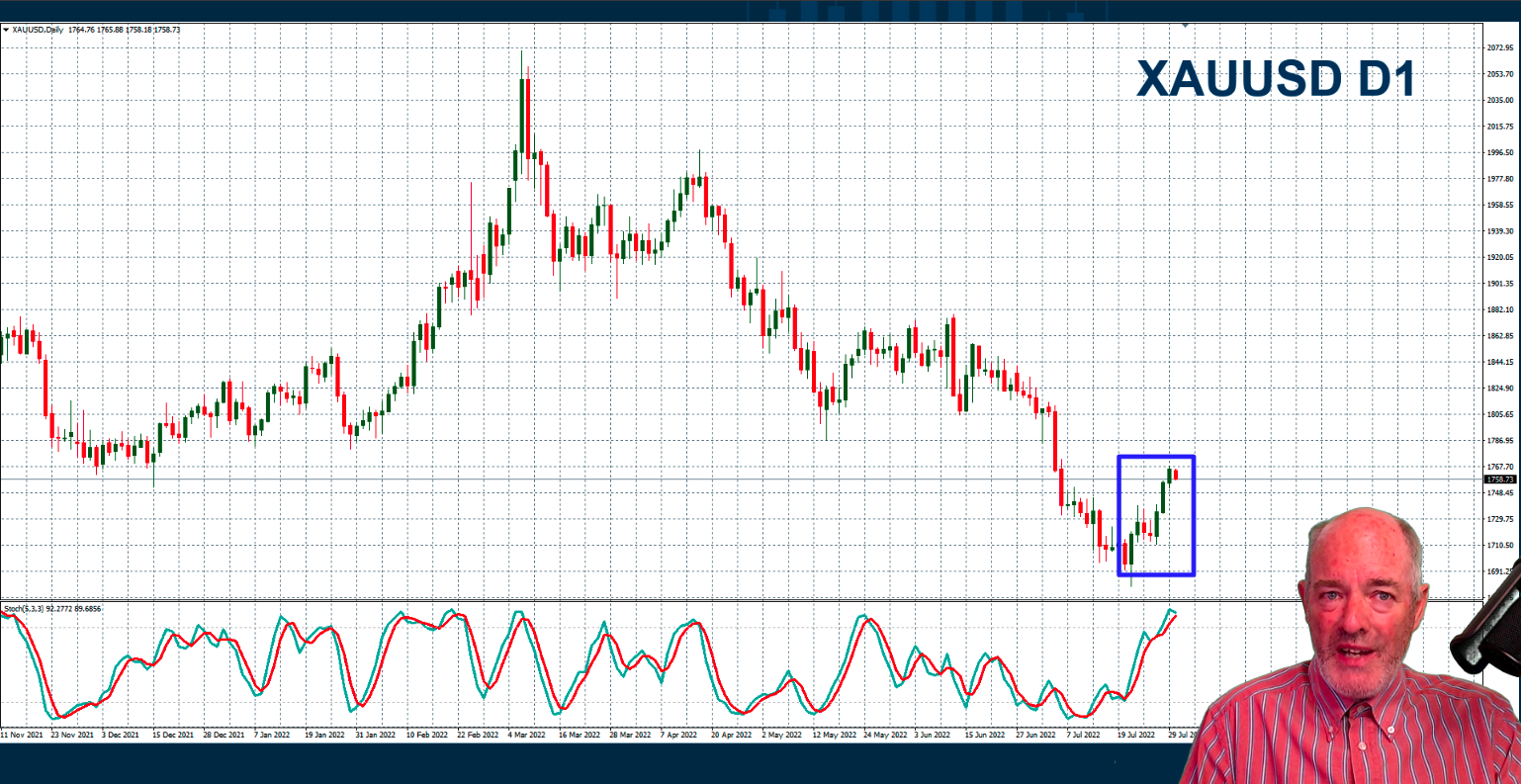 The weaker USD has affected price action on Gold which has also risen based on uncertainty around Russian gas exports and tensions around Taiwan.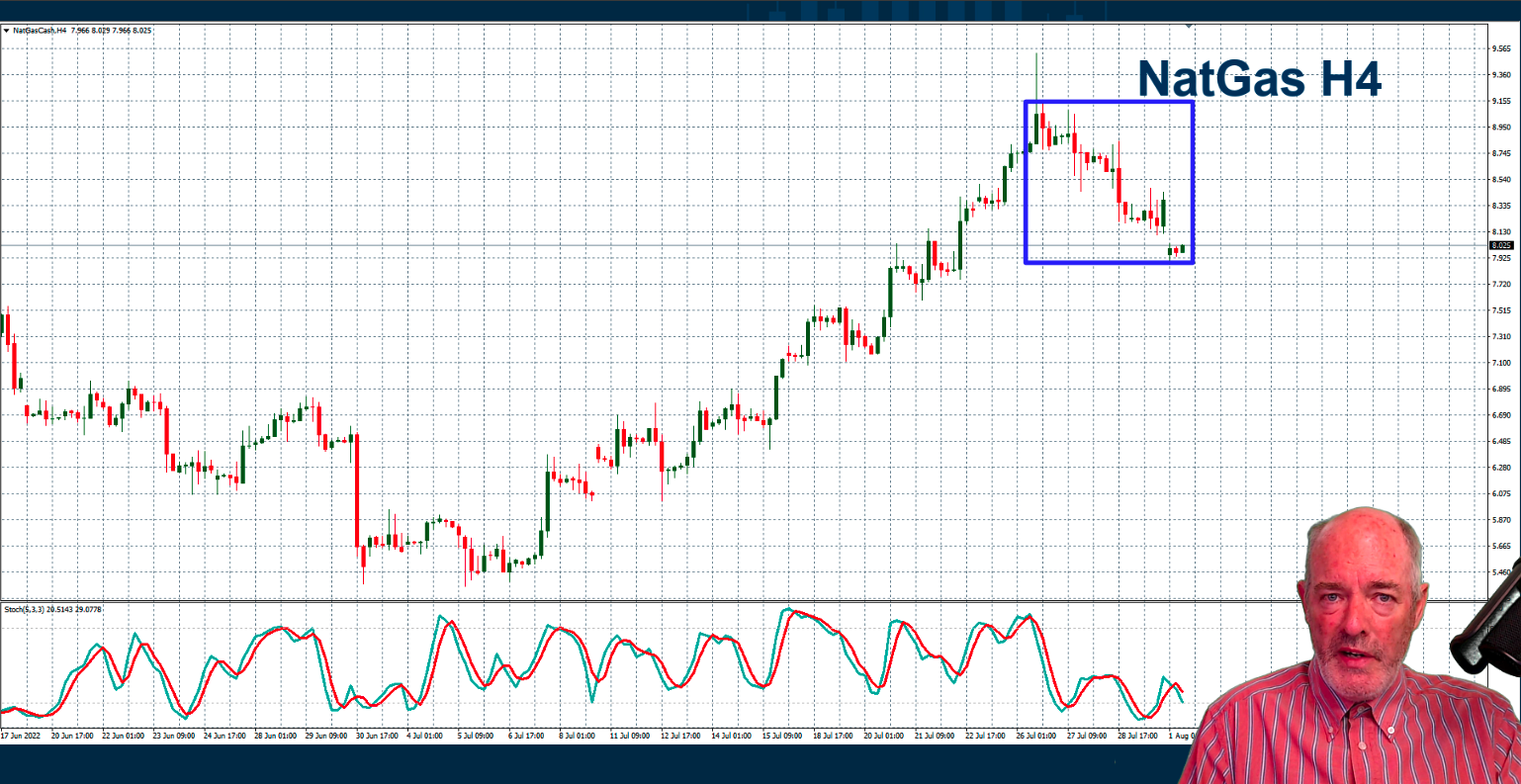 Speaking of Natural Gas, prices have actually fallen as major economies like Germany are legislating lower usage and price action has opened with a gap this morning.
Thanks for watching and don't forget to subscribe to Valutrades Signals and the link will be in this video's description below.
Also, subscribe to our YouTube channel and register on the Valutrades website to get notifications on new content as it happens.
That's all for now. Happy trading with Valutrades and we will see you next time.
CFDs and FX are leveraged products and your capital may be at risk.