Back to Blog
Trading EUR Volatility on Banking Crisis. CHF Weaker on Turmoil. Gold Above $2,000!
Hey Valutraders! Did you see the volatility in the EUR?
Subscribe to Free Valutrades Signals at https://www.valutrades.com/en/trading-signals
I'm Brad Alexander and in this week's Market Blast Fundamentals let's take a look at Gold (XAUUSD), USDCHF, USDJPY, EURGBP, EURJPY, and EURUSD.
Last week the bank, Credit Suisse, borrowed $50 Billion from the Swiss National Bank and share prices plummeted.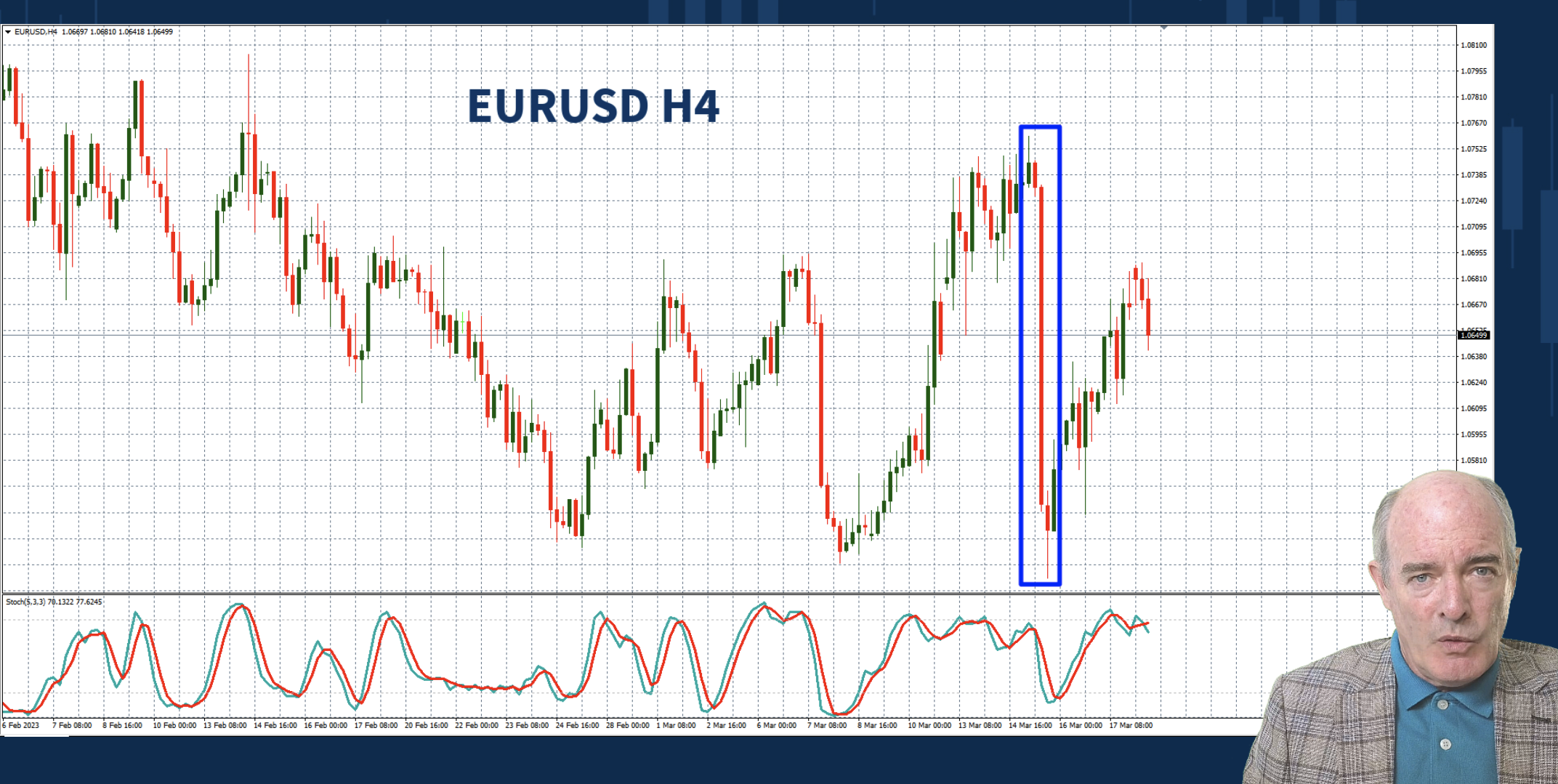 This caused the EUR to fall to this level of support at just over $1.05, but just the next day the ECB announced their expected Interest Rate rise by 0.5% sending the EUR back up.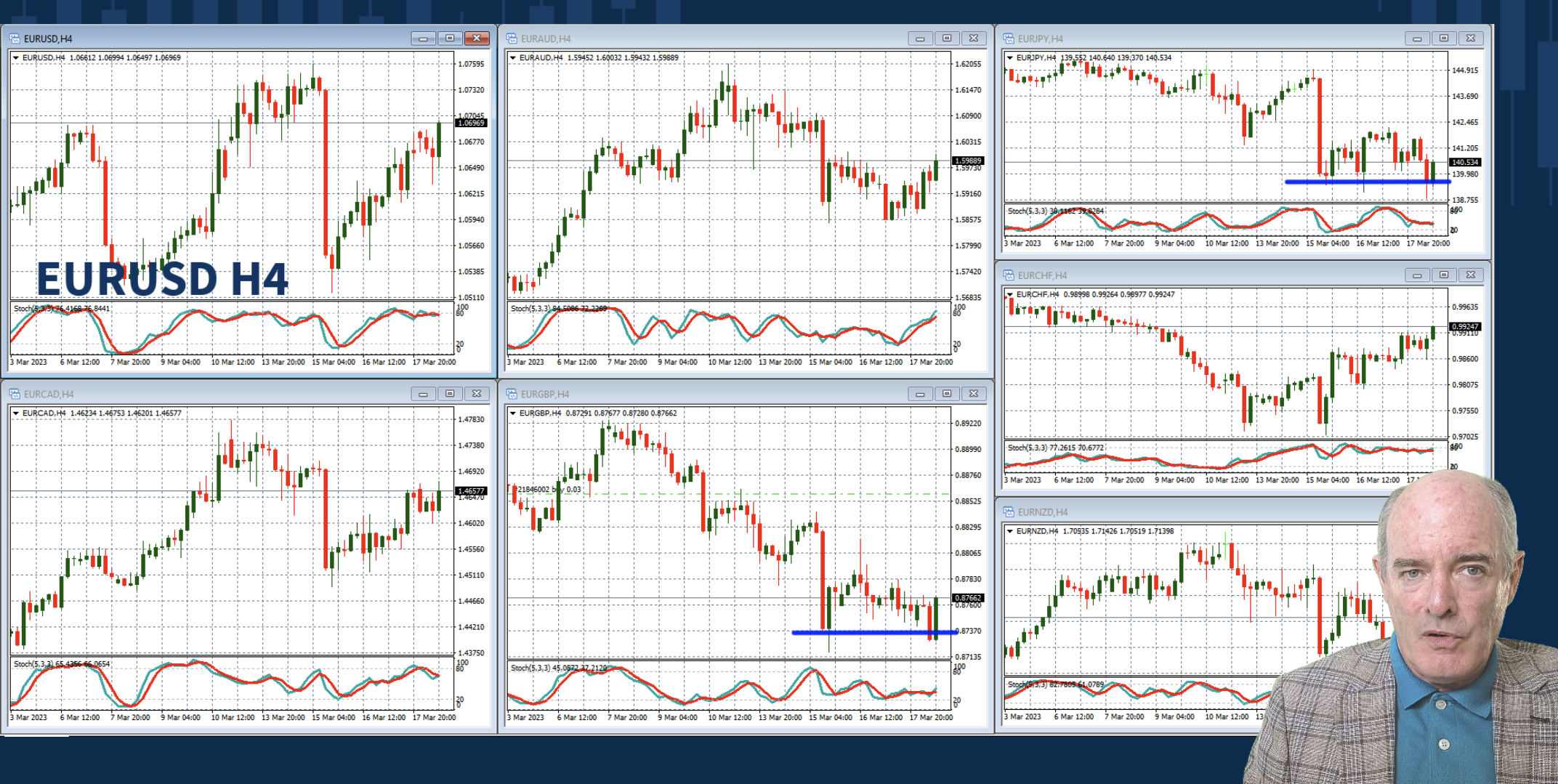 Not every pair recovered like EURUSD, however, with EURGBP and EURJPY still at these levels of support.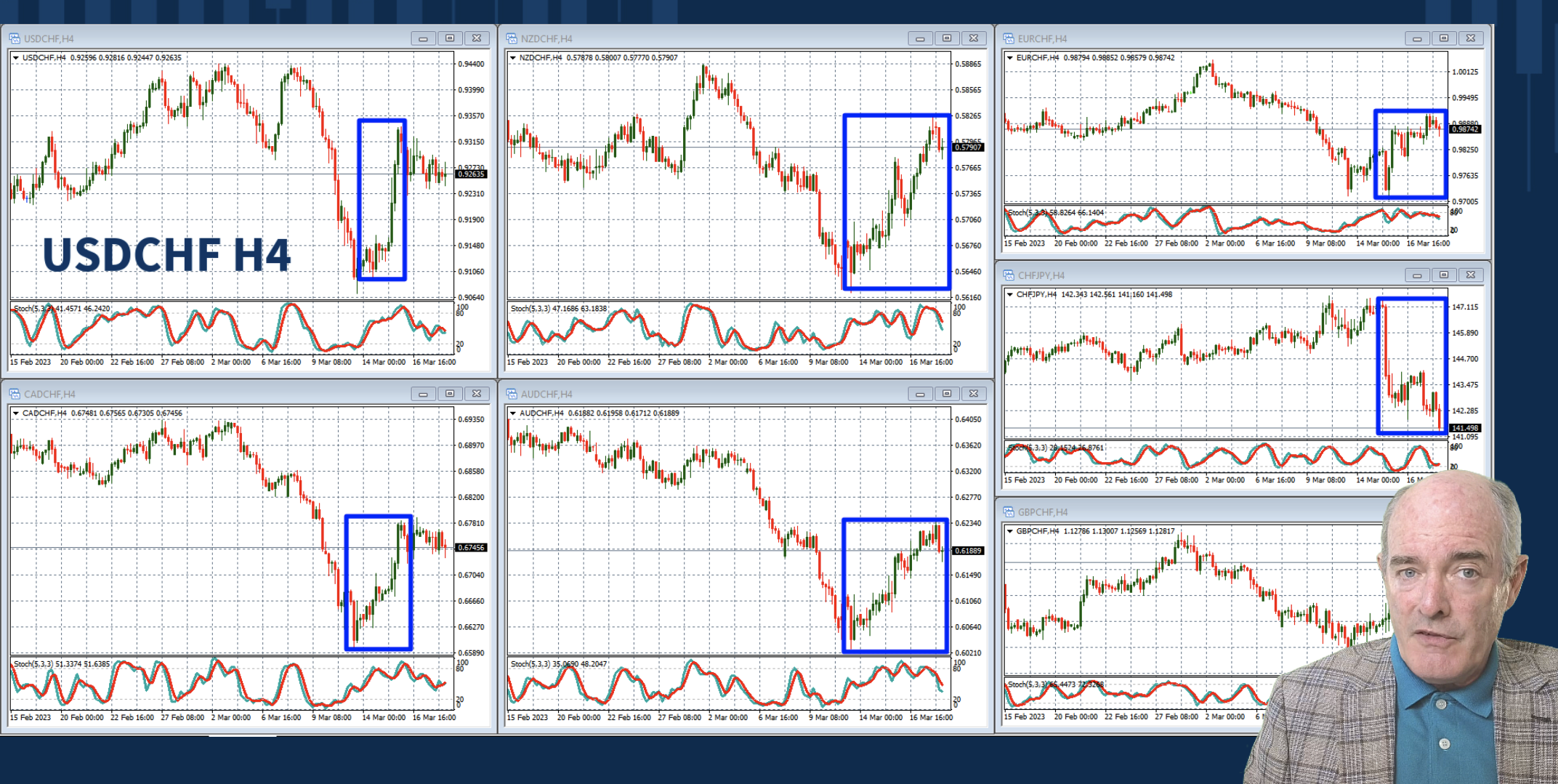 As you can imagine, the CHF fell as well, even though we had seen it as the strongest currency for a couple of weeks.
We now see consolidation in many pairs like USDCHF and CADCHF and we will take a look at these from a technical view tomorrow.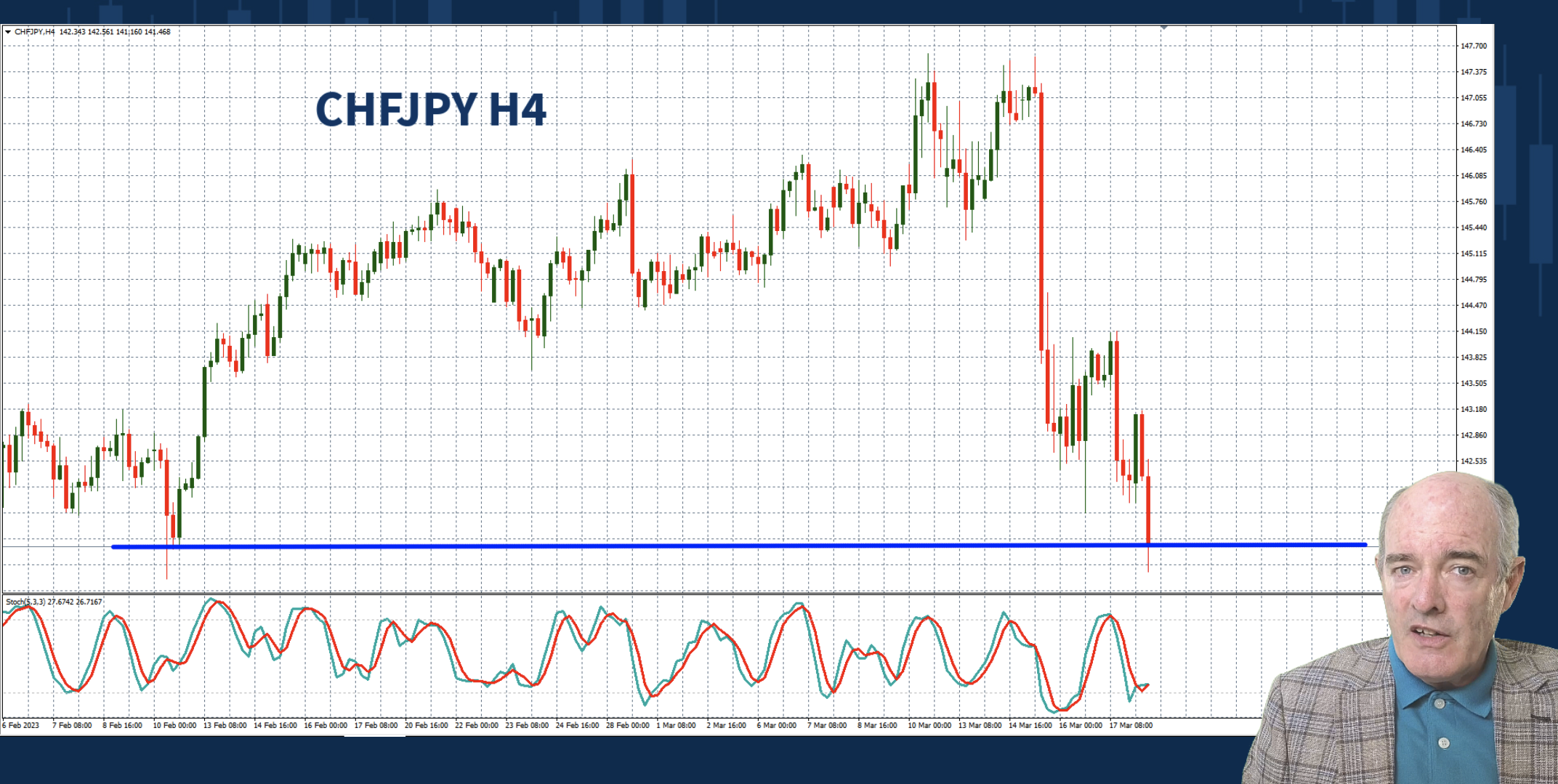 CHFJPY, however, has fallen to this level of support above 141 based on JPY strength.
This precludes CHF as a normally safe haven currency so investors have gone to the JPY and Gold!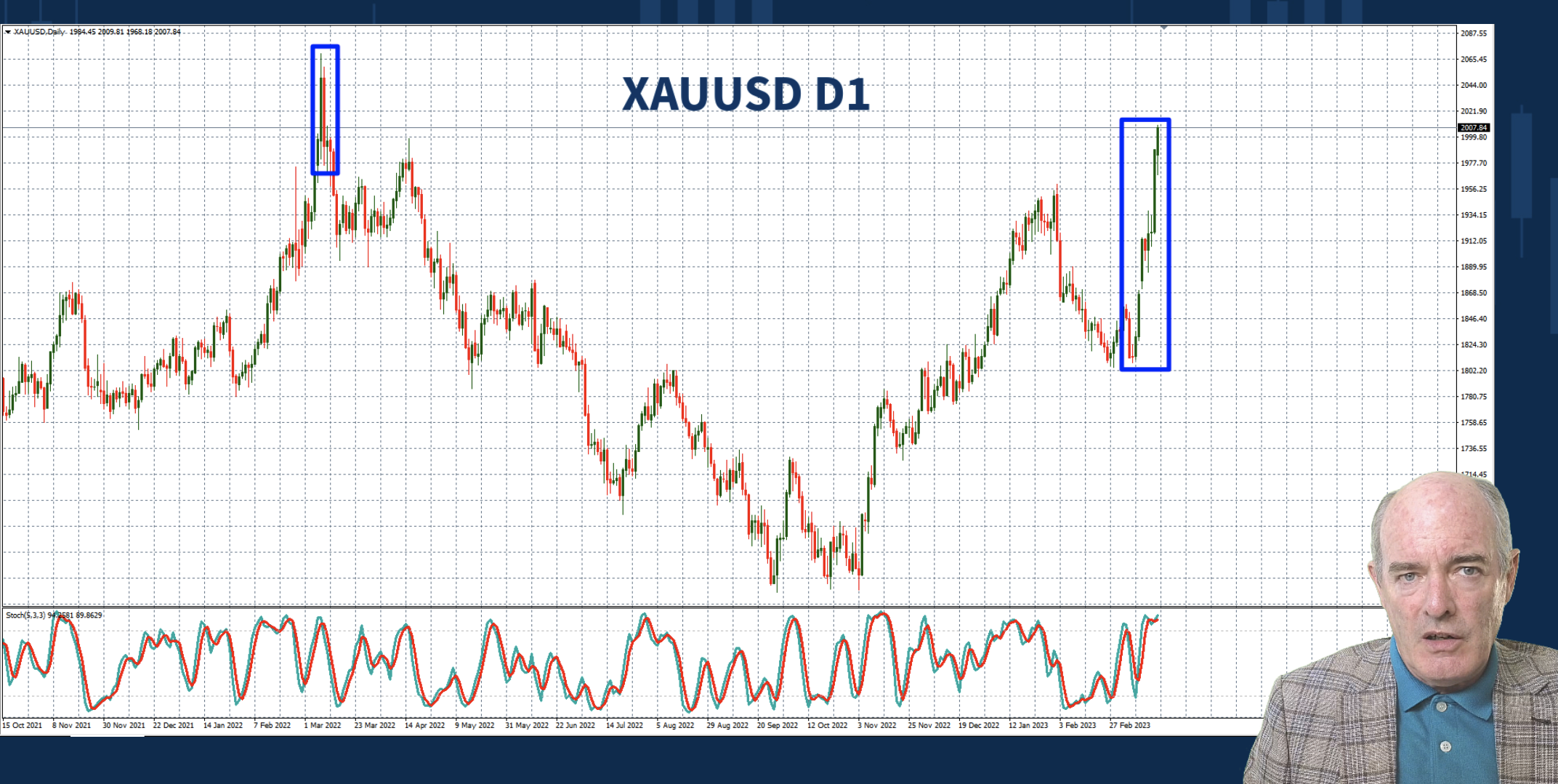 Gold has climbed to over $2,000 and we can see on the daily chart just where we are relative to one year ago.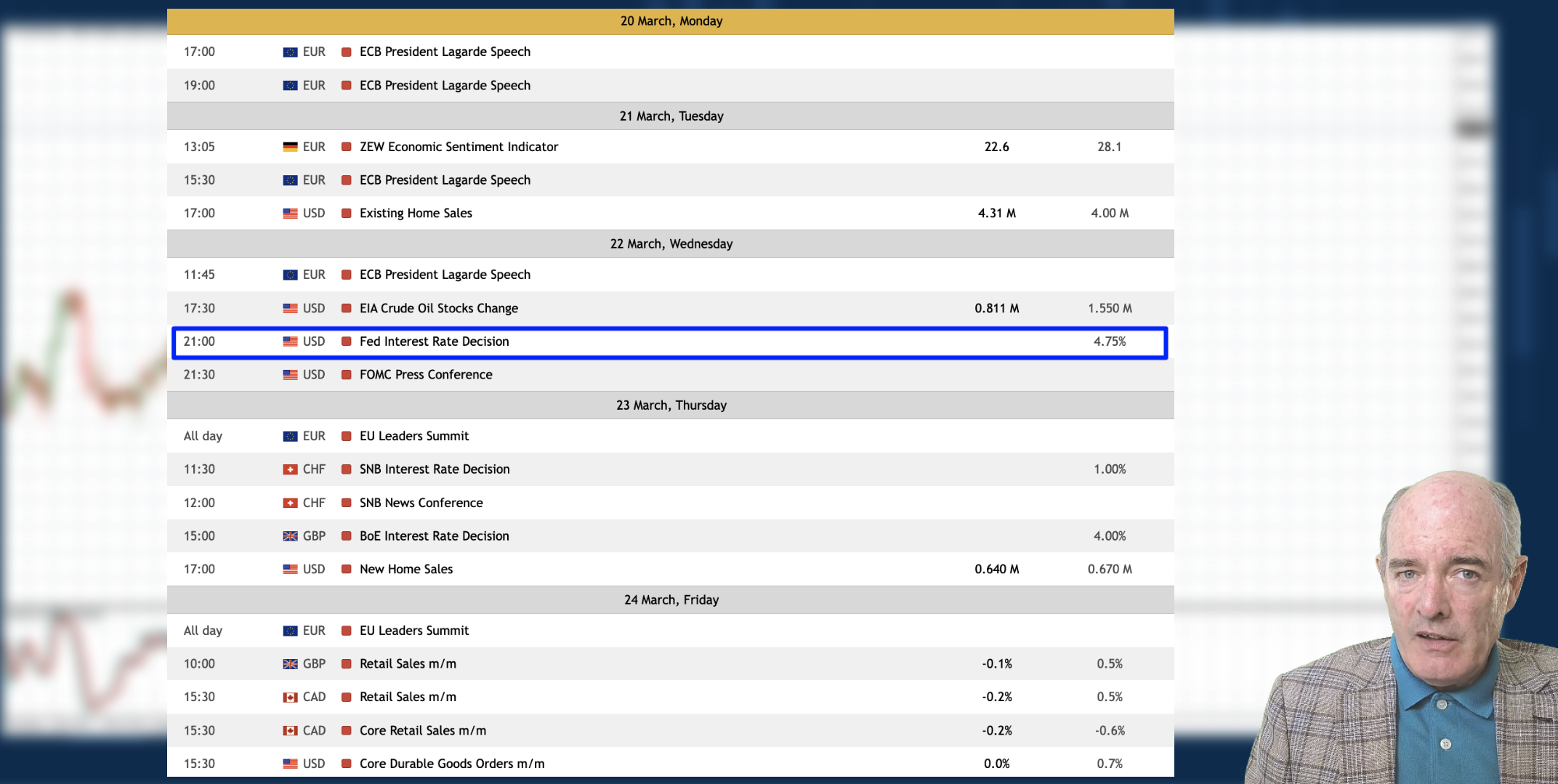 We have a lot to trade this week on the Economic Calendar including Interest Rate decisions from the US Federal Reserve, the Swiss National Bank, and the Bank of England.
Thanks for watching and don't forget to subscribe to Valutrades Signals and the link will be in this video's description below.

Also, subscribe to our YouTube channel and register on the Valutrades website to get notifications on new content as it happens.
That's all for now. Happy trading with Valutrades and we will see you next time.
CFDs and FX are leveraged products and your capital may be at risk.