Back to Blog
What Are the Advantages of an ECN Forex Broker?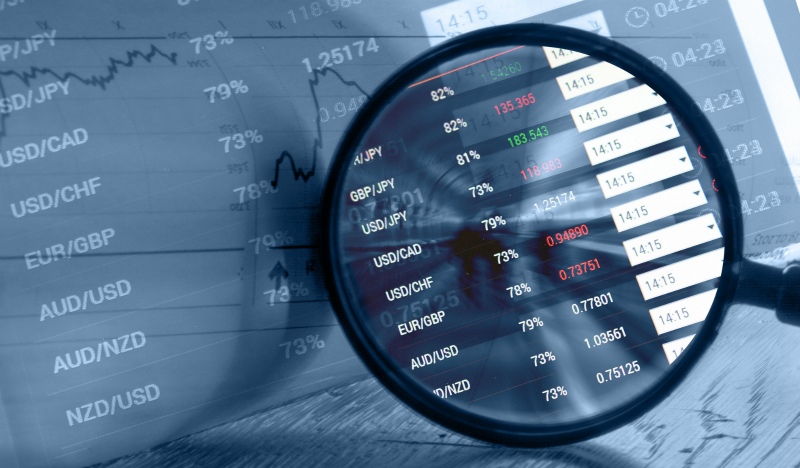 When it comes to trading and investments, the forex market tends to stand apart from the rest. Those who have the right balance of skill, knowledge, experience, and foresight can easily turn a small amount of capital into something much larger. As the level of interest in forex rises across the globe, the number of forex brokers and the degree of services provided has also increased. There are an endless number of trading options available to catch the eye of any avid (or potential) forex trader, but it can be difficult for market participants to select a forex broker. Let's take a look at some of the different options.

What are the different types of forex brokers?
There are three main types of trading platforms offered by forex brokers: market maker, no dealing desk, and ECN.
The market maker's goal is to take a portion of the spread and accomplish volume on both sides of the market. A forex market maker typically offers market participants a two-sided market that stems from a forex trader that operates as the broker's in-house dealing desk.
As its name suggests, a no dealing desk platform operates without a dealing desk, offering the most attractive composite quotes gathered from forex quote providers that contribute to the broker's forex market liquidity.
What is an ECN forex broker?
While many investors may be familiar with the world of forex trading, they may not understand the purpose of an ECN forex broker.
What exactly is an ECN forex broker? ECN stands for "electronic communications network." This type of marketplace allows traders to make bids and offers against one another, which brings more intensity to the act of forex trading. ECN brokers represent financial experts who use electronic communications networks to provide access to other currency markets' participants, effectively offering an increased level of general market access.
How are ECN forex brokers different from traditional brokers?
How do ECN forex brokers differ from traditional brokers? ECN brokers are responsible for routing orders to the interbank market, while standard brokers have the ability to route orders to any liquidity providers. ECN brokers are also known for charging commission fees when trades take place, while traditional brokers charge commissions and gains based on spreads. ECN forex brokers technically cut out the middleman, allowing them to offer tighter spreads.
What factors should you consider when choosing an ECN forex broker?
When it comes to the forex market, there are many different ECN forex brokers to choose from. When comparing options, what qualities should traders consider?
Anonymity and Privacy
Because an ECN broker acts as a middleman in the market and not as a market maker, using an ECN broker through a dedicated account enhances privacy and security. However, make sure that your ECN broker of choice prioritizes the safety and security of its customers and their funds with features such as negative balance protection, investor protection, and a fully encrypted client area.
Immediate Trade Execution
When it comes to the forex market, fast execution matters. An ECN broker such as Valutrades ensures that effective trade execution is pretty much assured at every turn. This particular method of trading does not require the client to trade with the broker but instead uses its own network to place orders. This different approach allows anyone to enjoy enhanced trade execution.
Clients and Liquidity
Reliable ECN forex brokers work on a model that allows any opportunity to trade within a global liquidity pool of competitive, regulated, and qualified financial institutions. Because of how relevant data is relayed, transparency is another major advantage of using an ECN broker. All ECN brokers are given access to the same feed and trade, guaranteeing transparency of underlying market prices from multiple liquidity providers.
Trade Continuity
One of the key advantages of using an ECN forex broker and a related forex trading account is continuity of trading. That means a break isn't required (nor is it experienced) between each trade. With an ECN forex broker, you can openly trade during events and news, establishing a real "flow" of activity. This also allows any trader to benefit from forex price volatility.
Fees
Every ECN forex broker has its own fixed commission fees, but make sure to look out for ECN forex brokers that charge excessively high fees. Make sure to compare prices among forex trading platforms before you choose the platform you want to use. While some fees may seem inconsequential when seen on a fee sheet, high commission charges will dramatically reduce your profit over time. New to trading? Avoid brokers who exploit new or inexperienced traders by charging high fees.
Customer Support
If an issue occurs with your account, can you reach a customer support representative quickly? When you do, is the broker eager to solve the problem? Avoid ECN forex brokers that provide slow, unhelpful customer service. The right ECN forex broker should proactively address any concerns or questions you have. Make sure you choose a broker that prioritizes customer service and values its clients.
Deposit
Why choose an ECN forex broker that doesn't require a minimum deposit? ECN brokers that require little to no initial deposits can be ideal for new traders, posing little financial risk and allowing fast access to the foreign exchange markets. While this option may not be suitable for all investors, you may want to avoid forex trading platforms that require huge deposits of cash just to open an account—especially if you're new to trading.
Why choose Valutrades as your ECN forex broker?
Valutrades truly sets itself apart from other ECN forex brokers, offering:
Enhanced privacy and security: Cutting-edge security features protect against hackers and ensure that your data remains protected.
Negative balance protection: Never lose or owe more than what you've deposited into your account.
No minimum deposit: Valutrades requires no minimum deposits and doesn't charge additional deposit fees.
Customer support: Contact Valutrades at any time with questions or concerns.
A free demo account: Not ready to start trading yet? Enhance your skills by opening a free demo trading account to become acquainted with the Valutrades platform.
Our free forex signals can boost your strategy.
Trading signals help market participants identify the best and worst times to trade. When skilled forex traders watch the market for trading opportunities, they're looking for signals that help predict price action before it occurs. Free forex signals are an invaluable resource to supplement your own analysis and improve your forex trading opportunities. Gain market insight with our free forex signals, and take your trading to the next level.
{{cta('ea03e7a1-de1f-4549-bd06-0418a42006cc')}}