Back to Blog
It's Valutrades 7 Year Anniversary!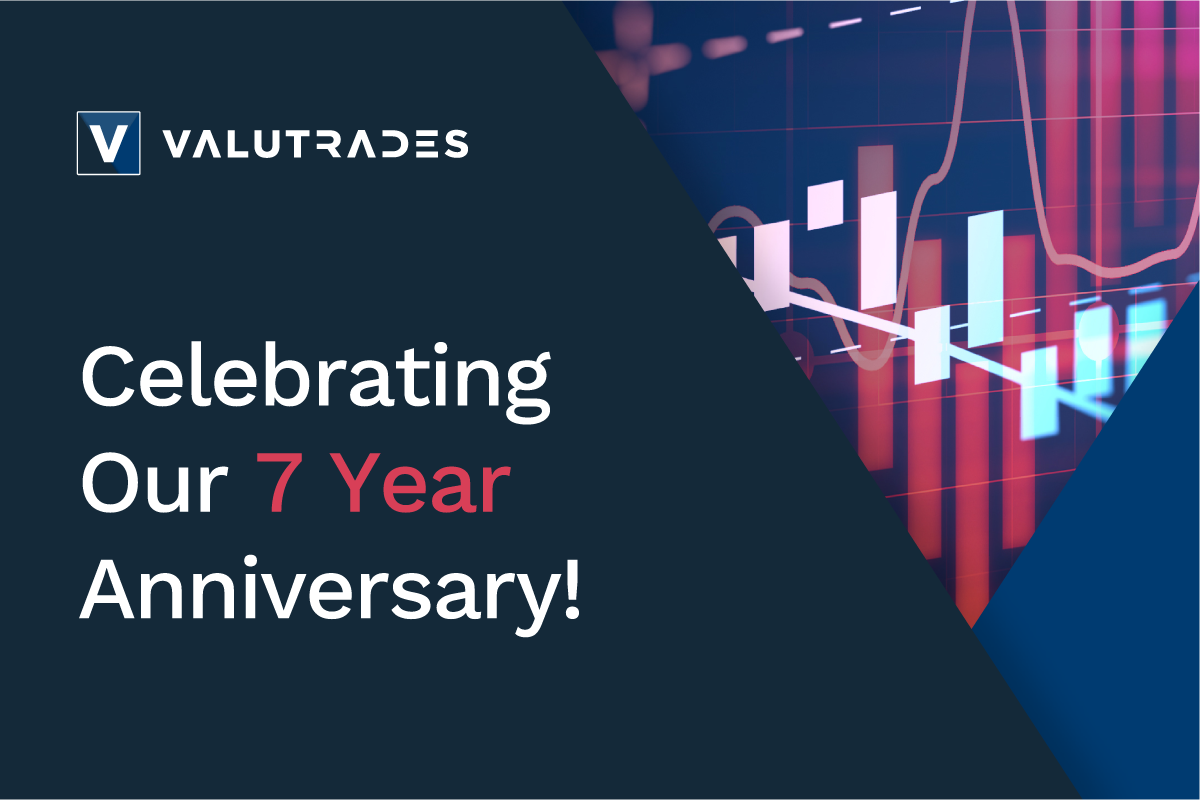 Today we want to thank you for your business over the last year and share a couple exciting announcements for 2019:
Starting this year, Valutrades will be expanding globally; Stay tuned to learn about our exciting new options for traders! With these new options, you'll be able to trade with the right amount of leverage based on your trading style, location and risk tolerance.
We will also have all new branding within the coming weeks, here is an early preview of our new Valutrades UK logo:

We'll also be using a new hashtag for 2019 that we encourage you to share on social media:
#YourGlobalFXBroker
What exactly does this mean?
Your – to show people our idea of real broker and real people
Global – UK and beyond
FX – Why people come to Valutrades
Broker – What we do
Seven years ago, we made it our mission to build the best brokerage for forex traders across the world, and we look forward to continuing that mission into 2019.
To receive future forex trading articles and content delivered straight to your email, just click here!
Cheers,
Graeme Watkins, Valutrades CEO
#YourGlobalFXBroker